It's a fact, BOB users tend to be outdoor individuals that take control of their health. If maximizing healthspan, performance, strength, endurance and other health goals is important, then we think you will find this of great interest.
InsideTracker utilizes cutting edge technology that can help you set up a goal-oriented action plan based on your blood, DNA and habits. It uses advanced algorithms to make recommendations based on the best available scientific research. Inside Tracker includes a nutrition database with more than 7,500 food items scientifically proven to improve specific biomarker levels. Plus, you'll get advice on supplements, exercise and lifestyle suggestions.
It's customizable. It's simple. It's based on you. It is not just another wellness tracker. Since 2009, their science team from Harvard, Tufts and MIT have been bringing personalized nutrition and wellness to the world with a powerful, evidence-based digital platform.
One goal of a system like Inside Tracker is to monitor health markers and not wait for symptoms that require intervention. This is what is called P4 medicine (predictive, personalized, preventive, participatory), which we feel is an important tool for maximizing healthspan. Others use the term N-of-1 medicine, which refers to personalized, customized medicine designed for a specific individual.
We have partnered with Inside Tracker so individuals and families can save on Inside Tracker plans and biomarker testing. Checkout the links below.
Visit Inside Tracker: At checkout use coupon code VICTORY25 to

save 25%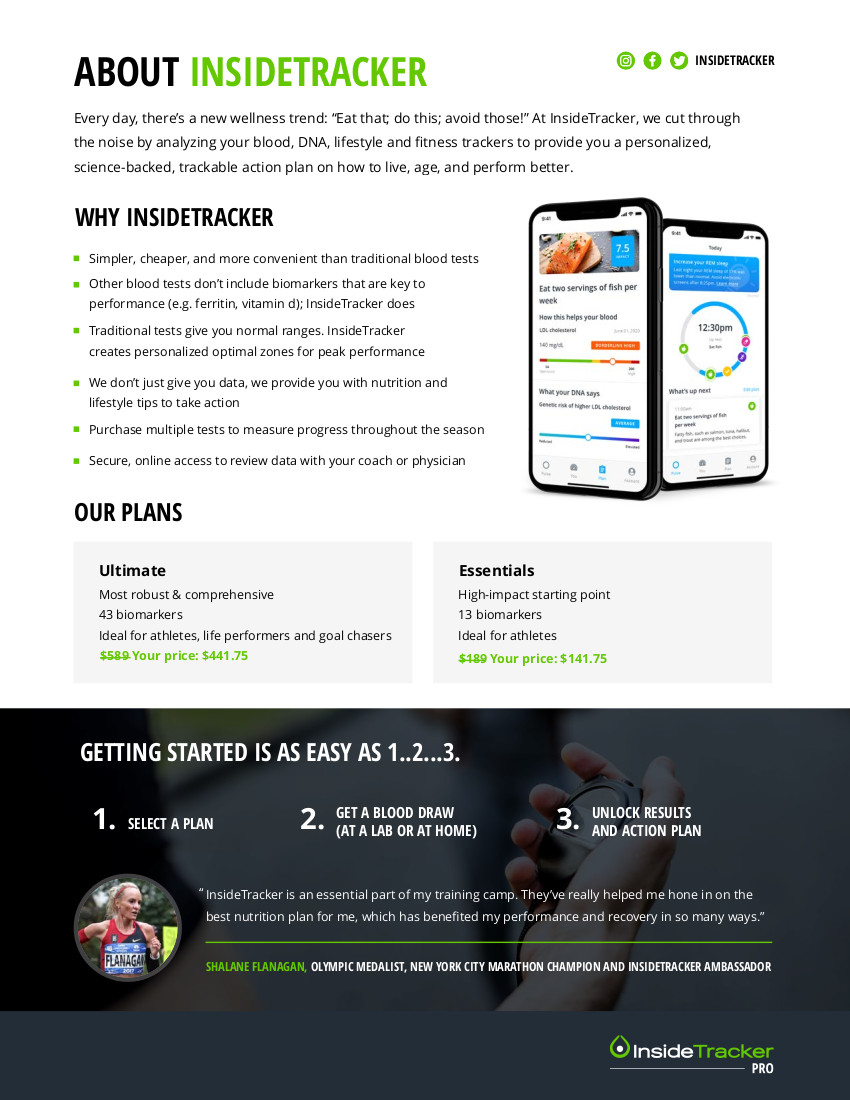 Visit Inside Tracker: At checkout use coupon code VICTORY25 to save 25%